About
R A Smart
Bespoke Textile Manufacturer Heritage
Over 50 Years of Rich Textile Heritage
Based in the silk town of Macclesfield, R A Smart have a long and rich heritage in printed textiles. Established in 1970 as a commission screen maker, printer and jacquard weaver, we have also supplied specialist textile printing equipment for nearly 40 years to commercial printers, design studios and educational establishments all over the world.
We are one of the very few remaining British bespoke textile manufacturer companies left in the UK that can offer a range of traditional and modern textile services in-house.
From Historic Traditional Textile Printing Techniques
R A Smart is actively committed to keeping the ancient art of Jacquard Weaving alive and continue to support the traditional Screen Printing processes.  We have a large commission screen making capacity and can manufacture and engrave flat screens to any size utilizing the latest wax jet engraving.
To the forefront of Digital Textile Printing Technology
We have been at the forefront of Digital Textile Printing technology since the early pioneering days of the late 1990's and can rightly claim to be experts in the supply and support of dedicated textile digital print solutions, partnering with the leading machine manufacturers we have a large and varied customer base throughout the UK. Covering a vast array of bespoke textile manufacturer applications including fashion/furnishing/sportswear/household textiles and soft signage we are in a unique position to advise and guide our customers through the various machine solutions, ink chemistries and processes required for any textile application.
R A Smart Company Milestones
With our knowledge, heritage and in-house experience spanning decades (our management team alone has over a 100 year's combined experience in printed textiles).

Our Management Team brings together proven textile industry experts all of whom are committed to our historic and leading digital printing textile principles.

We can offer a full 'turn-key' solution not only for your Digital Textile Printing requirements but also Jacquard Weaving, Screen Printing, Custom Textile Products, Textile Printing Equipment, Textile printing Consumables and much more.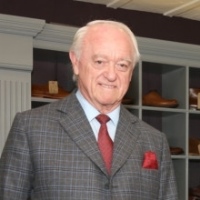 Ron founded R A Smart back in 1972, which originally started as a textile frame distribution business and over the years has evolved into one of the UK's leading digital texting hardware and printing service providers.
Ron speaks fluent Italian.  He enjoys his ski trips to Italy and also enjoys playing golf in his spare time.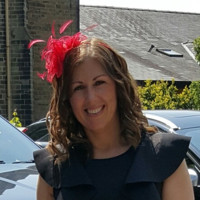 Helen joined R A Smart back in 1996 and is involved in the accounts and operations for the R A Smart group businesses.
Helen is a keen runner and she also enjoys camping trips and days out to National Trust parks with her family.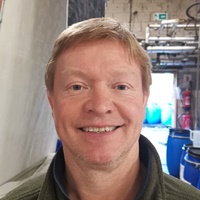 Andy joined R A Smart back in 1988 and is responsible for the day to day running of the factory textile service delivery.
Andy enjoys weekend visits to Wales in his tourer and he is also a keen skier.
In-House Textile Specialists